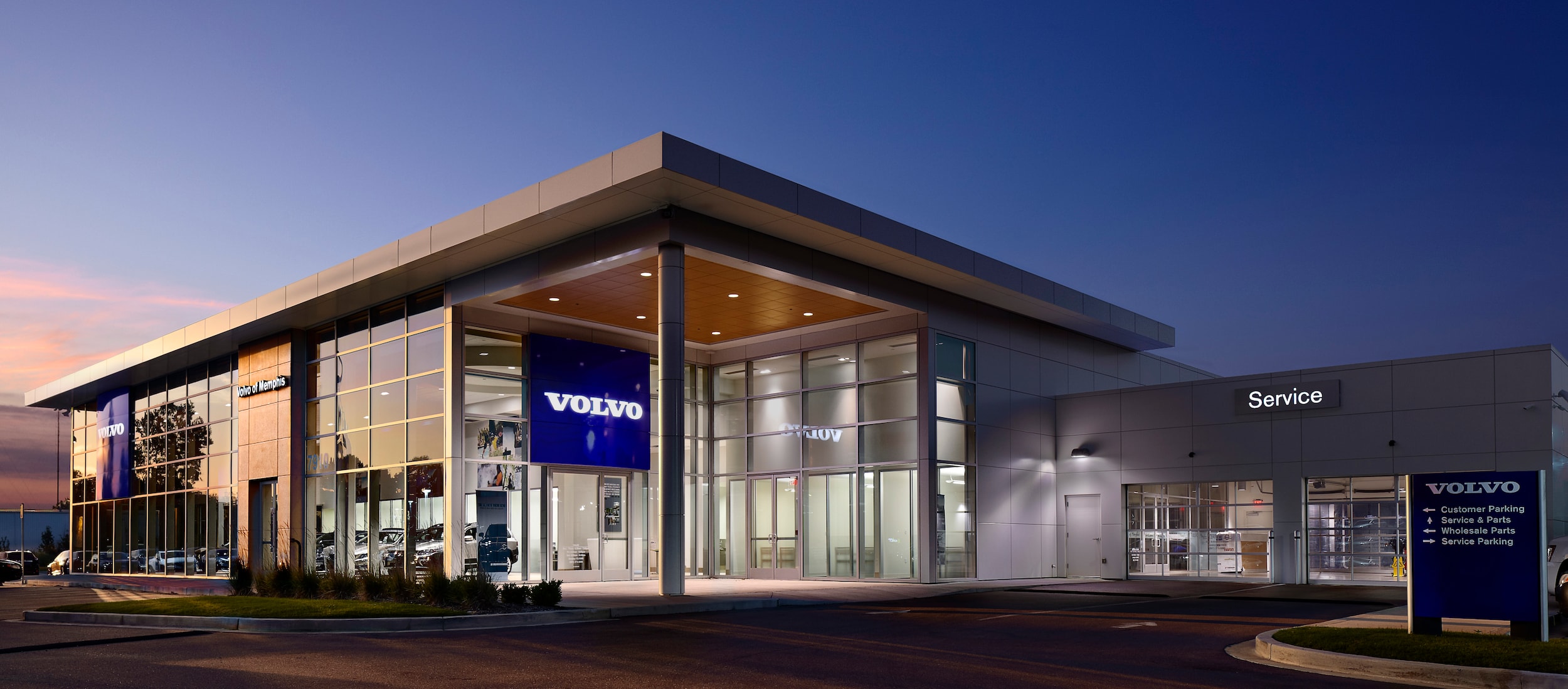 At Volvo Cars Memphis, We come to work to fill one of the greatest needs in the automotive sales and service industry, total and complete customer satisfaction.  We are a small family owned & operated dealership that thinks on a large scale.  We want to be your car dealer of choice.  We strive to treat each customer as if they were an honored guest in our own home.   For us, it all starts with the simple acknowledgment that today's consumer has the choice to purchase wherever they please.  We understand that we must work to earn and retain your business.  This begins from your first encounter at our dealership. 
Established in September of 2008 and originally located on Covington Pike, Volvo Cars  Memphis has quickly grown into the premier Volvo Dealer of the mid-south. 
 As our customer base grew, we quickly realized that our customers not only deserved premium service and sales, but they deserved to receive it in an environment that was just as spectacular.  In June of 2014 Volvo Cars Memphis moved into our state of the art facility located at 7910 Trinity Rd. at Germantown Parkway. 
Our new dealership has all the amenities one would expect when visiting a luxury store, making any visit to our facility more enjoyable and less time consuming than ever before.            
At Volvo Cars Memphis you'll find a family owned & operated dealership with an entire staff trained to extend that family feeling. 
At Volvo Cars Memphis we want to be your car dealer for life.
Our Guiding Principles:
Practice Honesty, Integrity, & Fairness in everything we do.
Assure every Customer receives Value, Quality, and Satisfaction.
Create an environment in which our Employees can succeed.
Return to our Community a share of the success we enjoy.
Honor God in everything we do.
"As a Family business, it's our goal to build lasting relationships one satisfied customer at a time."    the Norcross Family